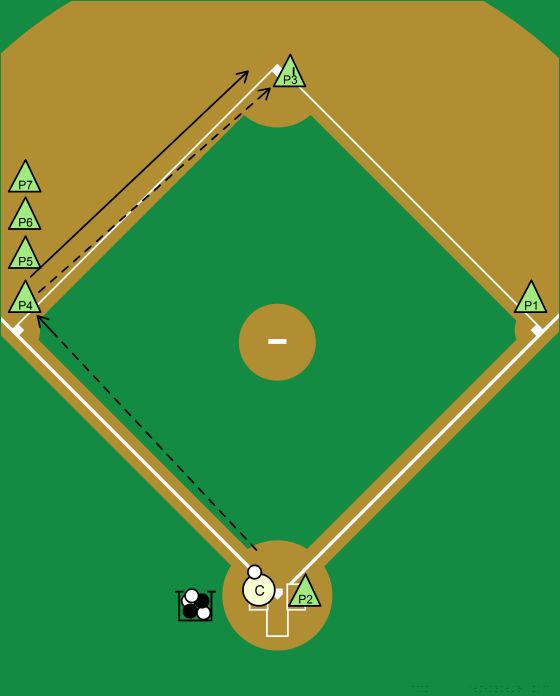 This is mainly a little league Drill
This drill has 3 different objectives:
Run and pick up
one ball and
throw it
to the next base. After throwing the ball they run and take place at the next base (2nd).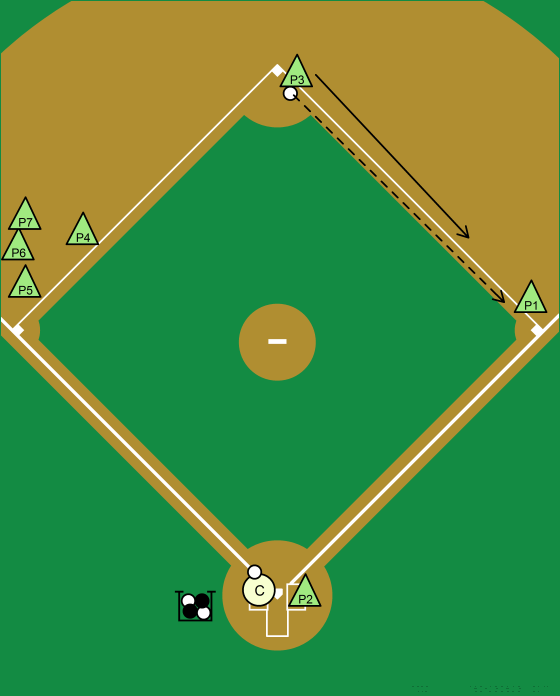 On second base they
catch the ball
and throw to first base (as a double play drill).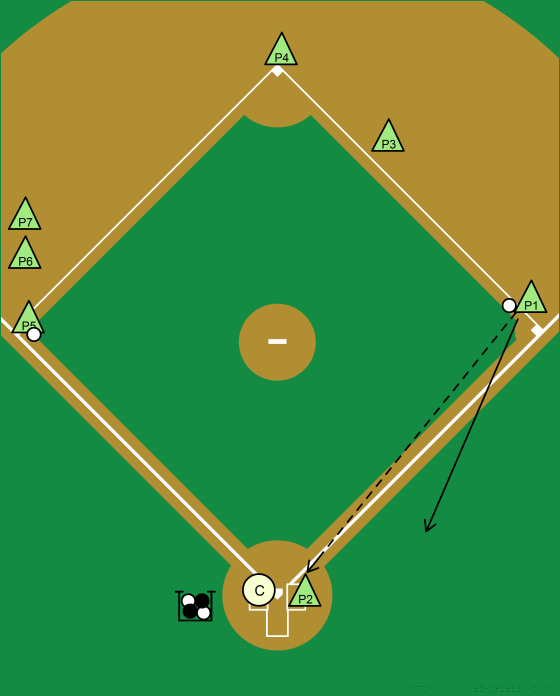 Then they move to the first base, catch the ball throw to home and move to home after throw the ball.

Submitted by: Carlos Badillo
Sub categories: Running, Throwing, Warming up